Looking for the perfect gift for a friend or family member who loves Jane Austen? We have a few unique suggestions. All proceeds are applied to JASNA-Southern Arizona Region programs.
How to Order: Before sending a check, please contact 21stcenturyjane@gmail.com to confirm that the item(s) are still in stock. Make checks payable to "JASNA-Southern Arizona Region."
Shipping Fees: A $3.00 shipping fee will be added to each order shipped within the United States. Shipping fees may be higher for items sent outside the the United States or when multiple items are ordered together.
Questions? Please email 21stcenturyjane@gmail.com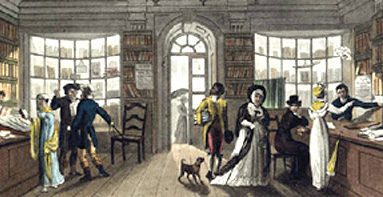 Post Cards
Your Janeite friends will enjoy receiving a "personal ad" featuring a favorite character. Great for framing or mailing.
Mansfield Park Cards
Set of 5 cards: $10
5.5" x 8.5" (Cards would require extra postage if mailed.)
Set includes Fanny Price, Edmund Bertram, Mary Crawford, Henry Crawford, and Mrs. Norris.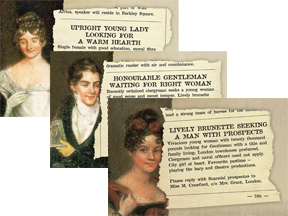 Pride and Prejudice Post Cards
Set of 5 Cards: $8
3" x 5" standard-size postcards
Set includes Elizabeth Bennet, Mr. Darcy, Mr. Collins, Charlotte Lucas, and Mr. Wickham.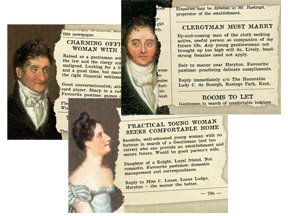 Radiant CD
Harp music performed by Grace Cloutier. This was the Tucson 2006 JASNA AGM souvenir. $10